Alumni - Hanna Kermode
Hanna Kermode (2013)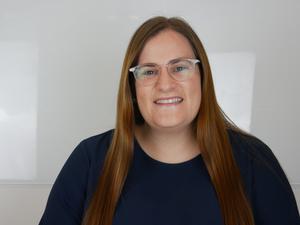 AuctionsPlus is an online trading platform – providing those in the agricultural sector with the power of choice when buying & selling livestock and other ag commodities.
We have evolved with ecommerce over 30 years to become Australia's single biggest livestock marketplace selling more sheep and cattle than any other single marketplace in the country, and in the last financial year facilitated the transaction of over $1.2 billion worth of livestock. Access to our platform is via trained and accredited livestock agent 'assessors' who are graded on the basis of experience, volume of business and a proactive attitude to their work. Our official assessment allows for quality, fairness and accuracy of information; giving vendor's the opportunity to tell a story, and utilise over 150 data points to market their stock.
Other benefits of using the platform include exposure to potential buyers nation-wide; animals remaining in your care until they're sold & delivered; no freight or yarding costs and control over reserve prices. AuctionsPlus runs regular real-time, online-only sales of commercial, breeding and stud livestock each week. However, the business is also diversified into wool auctions, saleyard and stud sale interfacing, online clearing sales and online property auctions. Selling options include spot, forward, liveweight, grid, carcass weight and dollars per head.
The COVID-19 pandemic has been a big disrupter for traditional selling methods, with restrictions at sale centres, social distancing and even cancelled sales seeing us experience an unprecedented level of growth for the platform, across not just commercial livestock but in machinery + clearing sales, property auctions and in the stud stock space.
My role centres around ensuring safe and trusted connections between buyers, sellers and AuctionsPlus. Should there be an issue with something purchased on the platform, the Integrity Unit is here to support and guide through the resolution process, whilst also managing threats to the system. I'm also involved with our internal Assessor Training and Accreditations, upskilling livestock professionals on their rules & responsibilities operating online in order to access use to the platform. I'm incredibly grateful to work alongside a team of passionate agriculturalists who whole-heartedly believe in changing the shape of the livestock sector.