Alumni - Lisa Lonsdale
Lisa Lonsdale (2000)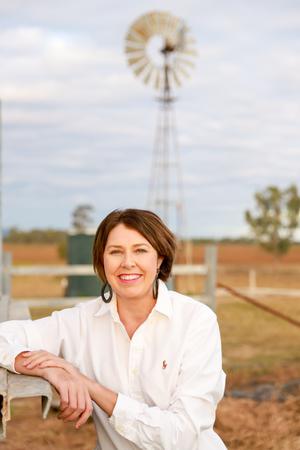 After finishing school I went to UNE where I studied a B. of Agribusiness majoring in Rural Science. During this time I also worked part time at Veterinary Health Research where we collected samples from sheep and cattle trialing new vaccines, drenches and dips (animal health). After Armidale I moved to Central Queensland and worked for Elders for a year before getting into rural finance.
For the next 10 years I worked in South west Qld and Central Queensland as a bank manager for rural clients. In 2015 I started my own advisory business where I assist rural clients with their finances preparing their figures in order for them to seek further finance to expand their businesses.
I also work with families with their succession plans to allow family members to exit or bring the next generation into the business. My clientele range from young people buying their first property to larger businesses that have multiple properties and multiple millions of debt for their business and look at strategies of the business to ensure it's viability and growth.
I have liaised with mining and gas companies to ensure they are compliant with rural land holders, indigenous organisations to assist with their rural production as well as corporates looking to negotiate with land holders.
I also have done drought and flood applications assisting producers with availability of grants and concessional loans to assist their businesses through financial hardship of natural disasters. My area that I cover is quite large from Charleville to charters Towers basing myself in Rockhampton with a radius of 600km. I have travelled up to 50-60,000km per year to grow my business to where it is now.
In this time I have sat on the Agforce board for Agribusiness and Drought Strategies and have done several presentations with other businesses informing them of how to understand the finances of their businesses. I have liaised with the federal and state government over Agricultural policy issues affecting rural landholders
I started this business from the ground up and I now have 2 part time staff assisting me with my business. With technology advancement one staff meme Er works from her property 2 hrs away from Rockhampton. have already seen drought for some client in excess of 3 years, cyclone devastation of their properties and low and high commodity prices.
My business is quite diverse and no day is ever the same. I want to share my story with your students as I wasn't the high achieving academic student at school and was advised at the time that Ag College was my best option and not university. I want your students to know that there are so many options in Agriculture and Agribusiness these days compared to the early 2000's when we were encouraged to leave the land and explore off farm opportunities this thank goodness this has changed. There are so many ways to work in the industry and as long as you have the right attitude to learn and diversify the doors to this industry will open.
My website is www.lonsdaleagribusiness.com.au where you can find further information about my background and my business.