Alumni Anne Holley
Our Alumni Anne Holley (nee. Forde) graduated from Calrossy in 1956.
We loved hearing from Anne about her Calrossy experience, reinforcing that Calrossy has always been the heart of regional education.
L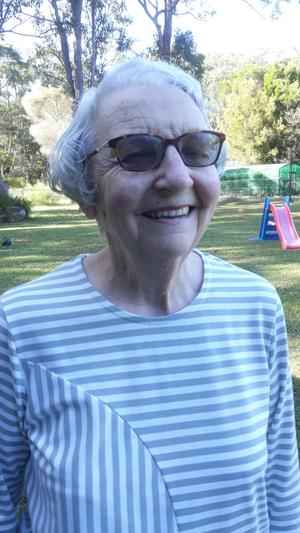 ike many of her classmates at Calrossy Anne Forde received her primary education at a small (one teacher) school near the New England farm where she lived. New South Wales was peppered with these smaller schools situated so that students had only three miles or less to travel from their homes. Most of the students rode bikes to school and there was even the occasional horse. The school even had a horse paddock. Oh how times have changed!
Secondary education was not so well developed nor were the transport options as well organised. Anne's nearest secondary education was provided by Uralla Central School which ran a complete primary school followed by three years of secondary schooling. The government funded a bus with the pick up point a one mile bike ride from her home. It left at 7.30 am and returned at about 5.00 pm each school day. Anne's parents made the commitment to send her to Calrossy in 1952, hoping less travel and more opportunities would see Anne thrive. Her brother had boarded at Farrer, a government funded school where only the boarding fees were paid by parents, from 1940 to 1942 (Farrer's second year).
Calrossy delivered much more than either Anne or her parents had anticipated. There were 26 students in the form 4 (now called year 7) class. Though Anne is not sure of the exact numbers, there were more day girls than boarders. Boarding was a whole new world for Anne. She recalls the conditions in the dormitories were somewhat spartan and the food was not quite like the meals her mother prepared. Anne's describes her first taste of living in the Calrossy community as magical. "There was always someone to be with, to talk to, to share with."
Anne says the variety of teachers and subjects was amazing. While Anne did suffer from home sickness at times, the anticipation of letters from home, mid term weekends and holidays was such a joy. Anne met and encountered people who set her up for life.
"I did not realise what a sacrifice my parents had made until the very last term of 1956 when my father received the account for the fees and boarding for that term. He quietly said "You do realise that if you were 11 years old now we just wouldn't be able to send you away to school because the fees have just exceeded one hundred pounds."
At the time, Anne says Miss Smith was Principal and was a great role model for the young ladies. She was devout in her faith and very busy seeking the best for each of the Calrossy students. Anne remembers how she used to personally shake the hands of every boarder and wished them good night before bedtime every night. Meanitme, Mrs Ashton taught Anne and her peers the life long skills to sew and enjoy literature. Anne carried both these skills into life and has been using her sewing skills as an avid quilt maker for the last 50 years.
The recollections of the teaching staff also include Mrs Whitaker who taught the Calrossy students to think about history in terms of the people involved while Miss Pearson and others on the music staff opened the girls ears to various musical genres. Even in those early years it is clear Calrossy students were given the chance to try so many things. Archdeacon Young is remembered to be a gentle, kind spiritual leader who progressed the spiritual journey. Anne remembers that much of this was only available because Calrossy was such a small school then but considers herself fortunate to have benefitted from these circumstances.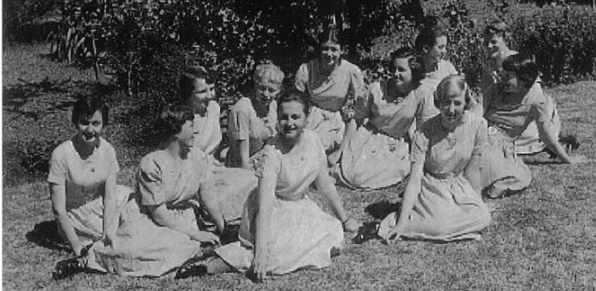 Five years later (1956) there were only 8 of the original starters left who sat the leaving certificate. Anne was the first person in her family to complete secondary school, who then continued onto Armidale Teachers' College.
Anne's closest friends are still the women she first met at Calrossy a lifetime ago. When thinking about that for a moment, it is a very precious feeling for Anne.
Anne joined us for our 100 year Celebration in 2019 and was surprised to find that her classroom is now a storeroom!
If you want to know more about our amazing Alumni make sure you update your details here
If you would like to submit your story click here
Photo from the Calrossy Archives:
Front Row: Frances Keay, Kathleen Marshall, Marita Ranclaud, Judith Newberry
Back Row: Anne Forde,Wendy Jobson,Lynette Fleming, Judith Shaw, Beth Swain, Mary Speer,Adele Streeting