Foundation Management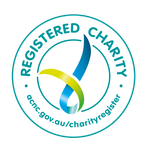 The Calrossy Foundation Committee has been formed to help steer this exciting endeavour. It includes representatives from all areas of Calrossy's diverse community. The Calrossy Foundation Committee meet monthly to discuss and review the investment strategies in place using the significant experience that each of the members bring with them.
Our current Committee as of April 2021;
Board Member Mrs Karen Madirazza (Chair)
Karen is a Certified Practising Accountant & Registered Tax Agent and has a Bachelor of Financial Administration from UNE. As the Chair of the Calrossy Foundation, Karen has the leadership skills to manage our Foundation successfully.
As a parent of students from 2013 to 2020 and an active member of the Calrossy Board & Finance Committee member since 2019, Karen has a deep understanding of our school, foundation and values.
Encouraging the diverse range of educational and supportive programs of the Calrossy Foundation, Karen has the aspiration to support our young people through our funds and bolster the opportunities for our regionally based students. Offering opportunities to regional students through state of the art buildings, library resources, scholarships and bursaries in a culture rich environment that is rare outside main Australian cities.
Board Delegate Mrs Kim Scott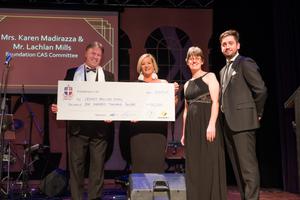 As a Chartered Accountant and Certified Financial Planner with a Bachelor of Financial Administration from UNE, Kim is an asset to our board.
Kim is married to Ian Scott, a secondary teacher of Industrial Technology and Graphics since 2003 and was an active parent of students from 2009-2017, Calrossy Anglican School and in turn Calrossy Foundation are close to her heart. As member of Calrossy Board in 1999-2000, Calrossy Board Finance Committee member from 2017, Kim has valuable insights into all areas of the School.
Kim's vision is to build an inter-generational community between past, present and future Calrossy students, and their families supported by the Calrossy Foundation contributions. Providing financial support for the development of Calrossy Anglican School and its facilities, sites and students, Calrossy Foundation will inspire and support current students through connections with the larger Calrossy community.
CAS Executive Mr David Smith
As the current Principal of Calrossy Anglican School with experience as a Board Member of Not For Profit (Christian) Organisation for 15 years, Current Director of Combined Independent Sports (CIS NSW), and an active member of the Tamworth Careers Network, David is excited about the next chapter for the Calrossy Foundation.
David's vision is for Calrossy is to further develop resources and facilities and realise the vision contained in the Calrossy Master Plan. Hoping to further support the provision of scholarships and bursaries to students who otherwise would not be able to access a Calrossy Education is high on the programme.
P&F/Staff/Alumni Mr Lachlan Mills - Alumni (2013)
With a Bachelors Degree in Commerce, majoring in Finance, and Business Law and an Alumni of Calrossy Anglican School 2013, Lachlan is now an Assistant Vice President within the Institutional Banking Division of DBS – Singapore's largest bank.
The Calrossy Foundation aspires to provide a platform for past alumni, and the schools community alike to engage with the school meaningfully; and offers a unique opportunity for alumni to connect and support the development of current students via financial (donations), and non-financial means (mentoring programs etc.). Lachlans focus will always remain on developing deep, intergenerational relationships with the school.
P&F/School Development/Alumni Mr Michael Wilson – Staff/P&F
With many hats within the Calrossy Community, Michael comes to our board with a wide range of life and professional experience. With a Diploma of Business Management and studying an Advanced Diploma of Marketing, Michael gets the job done in regards to our fundraising and events. He has been on staff at Calrossy since 2018 as the School Development Manager with some side assignments on the side.
With twin 9 year old boys as current students since prep, and marrying an Alumni and current teacher at Calrossy, Mel Wilson, Michael has good insight into many areas of the school. As an active member of the Parents and Friends of Calrossy, he is able work w within the foundation for the betterment of the Calrossy Community.
Speaking with Calrossy Alumni around the world daily, allows Michael to work with them to stay connected with the Calrossy Community. "Our Alumni has been through a lot of changes over the years and it will be amazing to see our Community and Foundation grow together, side by side."
---
If you would like to make a contribution to the Calrossy Foundation your gift will be helping to change the future of tomorrows generation.

Online: Donate Now
All receipts contain the Calrossy Foundation name, ABN, date etc for full tax deductibility.
Email: foundation@calrossy.nsw.edu.au

Call: Michael Wilson, Community Development Coordinator on
0415 452 263
The Calrossy Foundation is a Registered Charity with the Australian Charities and Not For Profits Commission

Online Instructions:
Donations - Tax Deductible Donations -
Then choose the 'Fund' to donate to specifically ie:
Building Fund Donation, or
Bursary Fund Donation, or
Library Fund Donation, or
Scholarship Fund Donation
Options are then $10, $25, $50, $100, $250 or $500
An official receipt will be sent from our accounts department after purchase.