Make a gift to the Calrossy Foundation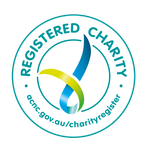 Through the Calrossy Foundation we provide a transparent, and tax-deductible, means of managing financial gifts to the School, supporting students who otherwise may not gain the advantages of a Calrossy education.
The Calrossy Community is generously supporting the Calrossy Foundation through regular donations. These donations are spread across the four funds Scholarship – Building – Bursary and Library with some families donating their enrolment bonds and our Alumni providing support in many ways.
Did you know the Calrossy Foundation is also able to accept donations of grain that can be transferred to through our National Grower Registration (NGR) and are tax deductible. Your donation will then be shared equally across the four funds of the Calrossy Foundation (Building – Scholarship – Bursary or Library), investing in the generations of tomorrow.
---
If you would like to make a contribution to the Calrossy Foundation your gift will be helping to change the future of tomorrows generation.

Online: DONATE NOW
All receipts contain the Calrossy Foundation name, ABN, date etc for full tax deductibility.
Email: foundation@calrossy.nsw.edu.au

Call: Michael Wilson, Community Development Coordinator
0415 452 263
The Calrossy Foundation is a Registered Charity with the Australian Charities and Not For Profits Commission

Online Instructions:
From the form, fill in your details then:
Donations - Tax Deductible Donations -
Then choose the 'Fund' to donate to specifically ie:
Building Fund Donation, or
Bursary Fund Donation, or
Library Fund Donation, or
Scholarship Fund Donation
Options are then $25, $50, $100, $250 or $500
An official receipt will be sent from our accounts department after purchase.