Vale - Mr Warren Woodley OAM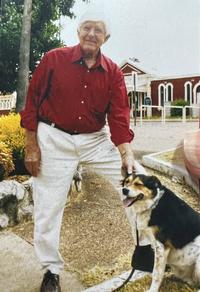 Calrossy Anglican School expresses its deepest sadness and condolences on the recent passing of Warren Woodley AOM. Mr Woodley was a significant business leader and contributor to local government in Tamworth and surrounds, having served on Tamworth Regional Council for over 30s years, including terms as Mayor and Deputy Mayor. Mr Woodley was an innovator, an inspiration and role model to many, leading campaigns against youth drug use, and violence against women, long before these issues were widely prominent. He was an advocate for the local aboriginal community. The growth of Woodleys Motors (having commenced as a small company in 1919 – the same year as Calrossy) was significant during Warren's leadership of the business. His contribution to civic matters, church and the community was considerable.
Mr Woodley played a significant role in the life of Calrossy in the 1970s and 80s. He was involved in 'saving the school' (at that stage in financial difficulty) and was instrumental in the appointment of Rev. Peter Smart as Principal. During this period he was prominent in the governance of Calrossy, serving as an advisor and a diocesan and parent representative on the then Calrossy Commission, contributing to the stability and health of a growing school.
On behalf of the Principal David Smith and the Calrossy community we pass on our deepest sympathies to Lorraine Woodley, his three children, Mark, Leisa and Bronwyn, their families and his many grandchildren and great grandchildren as they grieve his loss. We are thankful to God for the contribution of Warren to our city and school and as an advocate and pioneer for regional Australia.