WORLD of Careers
When we really start looking at careers around the world, we come to realise that the list is as long as you can dream.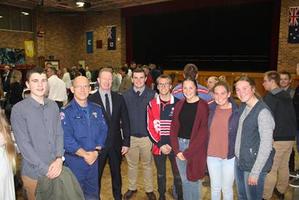 Charles Impey and the teaching team at Calrossy started the World of Careers events in 2017 for our students, parents, alumni and community. We have not been able to host our dinner due to COVID restrictions for the past two years. So we are brining it back bigger than ever!
It is a unique event designed to encourage conversations about everything careers, aspirations, inspirations and motivations where young people with like-minded people who are already working in a career can share stories, experiences and knowledge.
The setting is relaxing, there are no speeches or formal presentations, it is all around conversing at the dinner table just like old friends do when they catch up for dinner. The World of Careers Dinner is also a more personal way of saying thank you to our guests who give their own time to sit down with our students to share their stories and experiences.
Finding your passion is your key to success. - Tracy Kauffman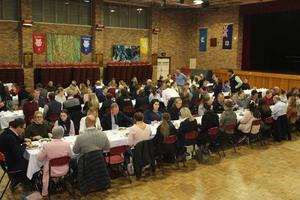 We love hosting this networking event as it provides the most direct form of career communication there is, young people and people with experience sharing insights and experiences on the careers they can connect with. Our students gain Career Insights straight from the people who already experience the passions of the careers our students aspire to step into one day.
Choose a job that you love, and you will never have to work a day in your life. - Confucius
Want to join us for the night? Invitation details below:
Wednesday, May 4 2022
Peter Smart Hall
6:30 - 8:30pm
Calrossy Brisbane Street Campus
RSVP: Friday, April 29, 2022
Phone 0428 000 021
or email Charles.impey@calrossy.nsw.edu.au