Alumni Riley Catts
Our alumni are an inspiration to future students and a testament to the innovative learning experience at Calrossy Anglican School.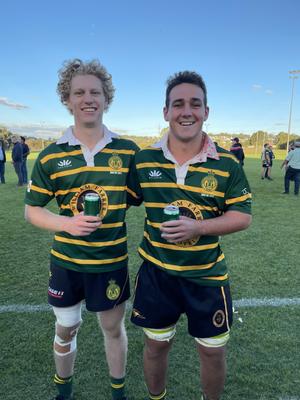 Michael Wilson, School Development manager recently had the pleasure of catching up recently on a work placement trip to Tamworth with 2018 Calrossy Anglican School Captain Riley Catts to speak about life after graduation and some of the memories from his time at School.
Riley who hails from Baradine, is currently studying a Bachelor of Veterinary Biology/ Bachelor of Veterinary Science at Charles Sturt University Wagga Wagga and is in his fourth Year.
While Riley was at Calrossy he recalls starting and his first impression was entering into Simpson House Boarding in 2013.
"It was a very memorable time with such a small group of Boarders. For me some of the highlights where the infamous courtyard cricket and pool footy in the summer. I really enjoyed how small and tightly knitted the Boarding community was and how it allowed everyone to connect and support each other. Some of my main role models were due to boarding. Mr Bruce Veitch is one I recall fondly for his outlook on life and easy going nature but stern morals, Mrs Maria Buster is another who made an impact for her kindness and dedication to making everyone feel at home. In the Classroom Mr Geoff Chambers is one I enjoyed our philosophical discussions and how he got me to think about the big picture even at a young age.
Riley remains very connected with his classmates and they try to have an annual trip of about 10. With Tamworth being such a large regional centre he has also been trying to situate University placements in Tamworth which is great as it allows for more time to catch up with friends.
"There is no way to isolate the best memory of school over such a fundamental time in your life, to just one memory," For Riley it's more than just one. When he reflects back to thinking back on his time at school, his thoughts are of acceptance, being appreciated and being inspired. "From games of touch on the asphalt courts to playground life lessons from the teacher on duty these emotions are what I remember my years by."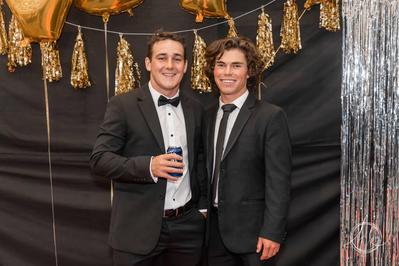 Riley says he wouldn't change a thing about his time at school. Being fortunate to make strong friendships, that he will have for the rest of his life and he learnt a few valuable lessons along the way from all of the Staff.
His advice for the students of Calrossy today: "It can be the most daunting time of your life because you actually get to make the choices now. My only advice is you don't have to know where you want to be right away. Just as long as you're investing your time in something you enjoy, and you can recognise the benefits it can bring. Don't stay stagnant."
In October this year Riley will be taking to Goldsworthy Oval as part of the Red V Blue Alumni reunion match. This is an event for the whole community and a celebration of the last 21 years of the William Cowper Campus and a great opportunity to see what is happening across Calrossy.