The Calrossy Foundation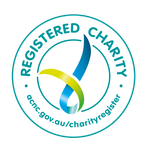 Shaping Regional Education... a small gift today delivering change that matters.
The Calrossy Foundation is here to inspire action for the betterment of our regional students through the support of the School and regional education. Together we strive to provide regional students with a better education by investing in the future of Calrossy. This support is through various pathways designed to provide and shape access, opportunities, academic and wellbeing excellence, resourcing and facilities.
The Foundation aims to achieve these goals through four core funds;
Building Fund - this fund is aimed at changing the shape of regional education through long term projects and state-of-the-art learning facilities in partnership with the school. Since April 2019 the Foundation has provided over $350,000 of investment to the school.
Bursary Fund - financial assistance is provided to families in need established by the everlasting gifts from Calrossy community members. This fund was generously established by Jean Mercer (1943) and Karalynne Redknap (1955).
Library Fund - Access to high quality resources is paramount to allow our students from Prep to Year 12 to thrive as courageous and confident learners.
Scholarship - financial assistance awarded to students on merit an in recognition of past staff members who have made a significant contribution to Calrossy and change that matters.
The Calrossy Foundation Committee is dedicated to managing the Foundation's portfolio through both sustainable and ethical investment on behalf of our donors.
By making a gift to the Calrossy Foundation you're helping to change the shape of regional education and supporting our students to become Learners who are critical thinkers, knowledgeable, creative, collaborative and articulate as they enter the world beyond school.