Foundation

Calrossy has always championed a culture of charity and benevolence.
Bursaries and scholarships were supported in the earliest days and this continues today along with support for our future resourcing, construction and development projects.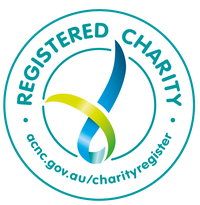 Since its inception, the Foundation has been able to provide the gift of education for a number of Calrossy families, hoping to extend scholarship and bursary programs as the Foundation grows and matures. The ongoing commitments of the Foundation include:
Promoting the ongoing development of Calrossy Anglican School and its facilities, sites, students and alumni, via:

Fostering relationships from across the breadth of the school including past, present and future, staff, students, parents and volunteers.

Promotion of the Building Fund, Scholarship Fund, Bursary Fund and Library Fund

Raising awareness of, and promoting the events and activities of the Foundation

Building a community base of support for the Foundation and communication amongst the broader Calrossy community (past, present and future).

Generating an active interest of Calrossy Alumni (students, parents, extended families & staff) in:

The life and career events of one another (Alumni),

Current and future student achievements and opportunities,

The development and evolution of Calrossy Anglican School.
Find out more on the links below!
---
If you would like to make a contribution to the Calrossy Foundation, either as a general donation or to a particular Fund.

Online: Donate Now
All receipts contain the Calrossy Foundation name, ABN, date etc for full tax deductibility.
Email: foundation@calrossy.nsw.edu.au

Call: Michael Wilson, Community Development Coordinator on
0415 452 263
Online Instructions:
Donations - Tax Deductible Donations -
Then choose the 'Fund' to donate to specifically ie:
Building Fund Donation, or
Bursary Fund Donation, or
Library Fund Donation, or
Scholarship Fund Donation
Options are then $10, $25, $50, $100, $250 or $500
An official receipt will be sent from our accounts department after purchase.